2019 Pinot Noir, Gravel Rows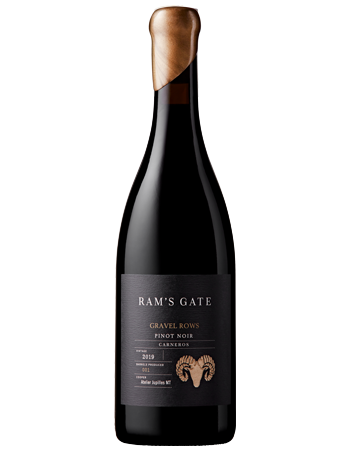 Highly Allocated Wine - Max 3 bottles
Our winemaker, Joe Nielsen, is obsessed with the details.

His dedication to sustainable and organic farming on our estate and constant drive to seek out unique terroir led Joe to zero in on something incredibly special on our estate.

Early in his time at Ram's Gate, Joe realized there was gold buried here on our estate - a small patch of gravel that grows some of the most stressed vines he has encountered. These vines produce tiny action-packed Pinot Noir clusters that are truly one-of-a-kind and create a wine that is concentrated, compelling and delicious.

With this, Gravel Rows was born - a very small, very limited, single barrel of Joe's favorite Pinot Noir.
This is a highly allocated wine. Maximum 3 bottles per customer.